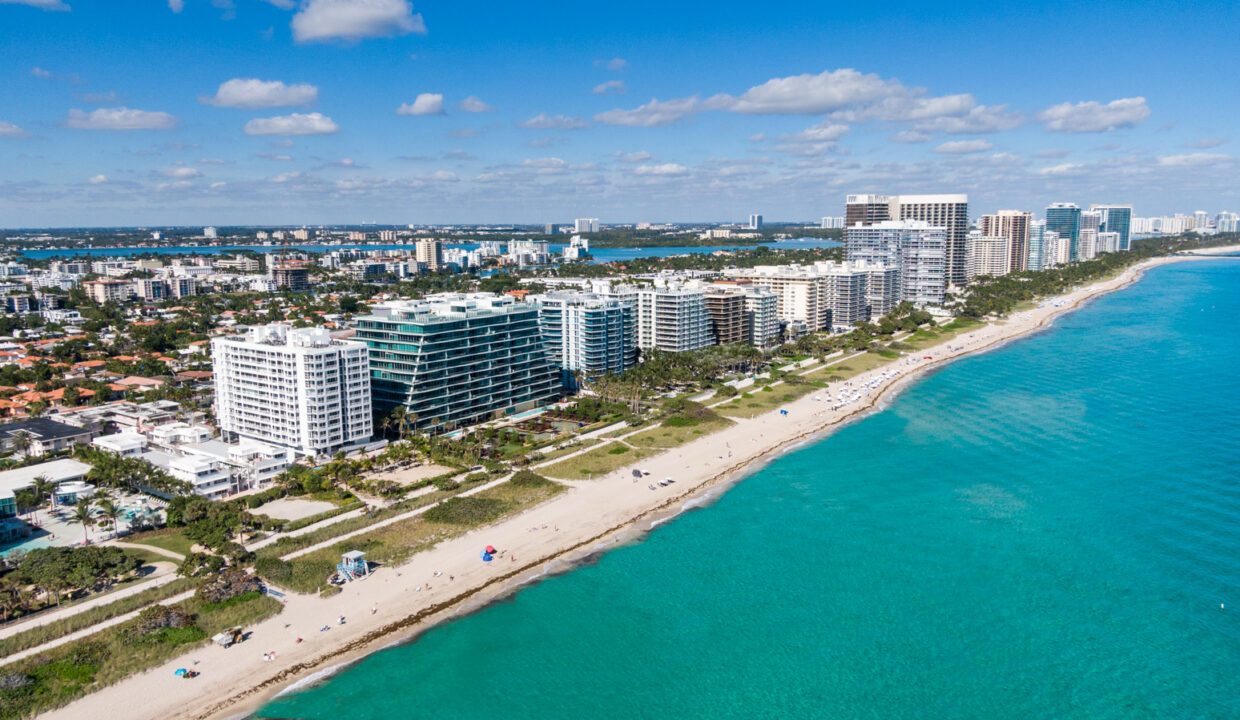 Real estate market trends in Florida – 2022
Numerous factors influence people's decision to live and work in Florida. Great economic prospects, near-ideal weather, a vibrant culture, and recreational options all contribute to the state's virtually perfect work-life balance.
Is Florida's home market still a wise investment for 2022, despite the market being extraordinarily favorable for investors in 2021? The response is a hearty "Yes!" according to the most recent data from Florida Realtors, with low inventory maintaining the state's high housing prices.
According to Policygenius, a number of Florida locations, including Spring Hill in Tampa, Lehigh Acres near Fort Myers, and Palm Bay in Brevard County, are among the top places to invest in real estate in 2022. The website examined significant real estate investment statistics, such as the index of home value, the rise in home prices, the index of rent, and the gross rent multiplier.
The housing market
Florida is now the third-most crowded state in the union behind California and Texas thanks to a population increase of more than 2.7 million since 2010. Florida now has more than 21.5 million residents, an increase of 14.6% from ten years ago. Florida is expected to add 845 new citizens every day over the next few years.
According to a November 2021 article from WFLA, home sales and prices are increasing, the amount of available inventory is decreasing, and the proportion of purchasers who pay cash for single-family homes has climbed by over half. In fact, as of Q3 2021, housing values have risen by double digits in every metro area of the state.
Important market data
Over the previous year, the median home value in Florida increased by 33.1 percent.

Florida property values have soared by more than 78% in the last five years.

According to the most current Florida Realtors report, the price of a single-family home in Florida increased 17.7 percent in comparison to the previous year as of October 2021.

It only takes 8 days on average in Florida for a single-family home to acquire a sales contract after it is posted for sale.

According to Zillow, the median property value in Florida is $378,104. (as of April 2022).
End-of-April 2022 single-family home active listings were down nearly 2% from a year earlier, with inventories at a meager 1.1 month's supply.
Prices evolution
According to the most current The House Price Index, Florida's property prices have climbed by more than 156% from April 2002. The cost of a home in Florida has soared by more than 82 percent over the past five years, while prices have jumped by 2.5 percent in the past month (April 2022).
Florida has one of the least inexpensive housing markets among the 50 states, according to its affordability ranking, which puts it at number 31. High-cost states including Massachusetts, California, and Hawaii were ranked 48, 49, and 50, respectively.
Important Lifestyle key
The Sunshine State of Florida is home to more than 1,300 golf courses, hundreds of miles of white sand beaches, many outdoor recreation opportunities, world-class amusement parks, global retail malls, and a wide variety of sporting events.

Winter lows in the Sunshine State are around 60 degrees, and annual summer highs are 81 degrees.

Florida is ranked as the tenth-best state in the nation by U.S. News & World Report, with top ten rankings for fiscal stability, economy, and education.

All Florida residents are within 50 miles of a city, state, or university thanks to the state's commitment to education.

Florida is one of only 8 states without a personal state-level income tax.
Florida's cost of living is roughly 2% less than the national average.
Do you want to invest in Florida?
thewaterfrontproperty.com as a whole and this particular article are only meant for informative and educational purposes; they do not constitute investment, tax, financial planning or legal advice.
For Sale

From US$ 10,600,000